About Us
Neonnex® Solid Surfaces comes with exclusive 10-year warranty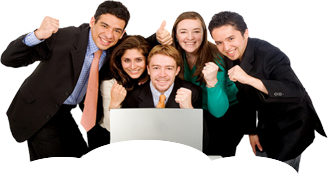 Neonnex® Solid Surfaces is a homogeneous surface comprised of a Methyl Methacrylate (MMA) and Poly Methyl Methacrylate (PMMA) resin filled with Alumina-Trihydrate and other specialized material,which offers functional beauty and design potential.
Neonnex® Solid Surfaces is durable and practical surface solution, it can be suitable for many more commercial or residential applications. The versatile traits of Neonnex makes it the perfect material for project applications including the kitchen, bathroom, healthcare, education, retail, office, furniture, lighting,hotels and many other applications.
Neonnex® Solid Surfaces is non-porous, resisting stain and bacteria, which makes it easy to clean and maintain. Neonnex® Solid Surfaces can be formed in almost any shapes. Neonnex® Solid Surfaces is completely hygienic, inert and non toxic material with no VOCs (Volatile Organic Compound at normal temp) creating a safe environment for your family. Neonnex® Solid Surfaces is safe for food contact AND food preparation area. With over 75 colours to select from, Neonnex® Solid Surfaces is not only aesthetically beautiful but also functionally ideal for various applications. Neonnex® Solid Surfaces comes with exclusive 10-year warranty and its quality after-sales service, users can be rest assured
Neonnex® Solid Surfaces is totally seamless. Using a special unique Neonnex® Solid Surfaces adhesive, it can be joined with almost no visible seams or crevices allowing it to form long and integrated designs. With a wide selection of sinks and basins, an integrated look and feel of the seams gives a smooth continuous surface and makes it easier to clean.
Neonnex® Solid Surfaces is flexible in design, providing a versatile product that does not restrict the creative imagination or innovative designs. It can be molded into any shapes, cut, inlaid, routed, thermoformed or sandblasted. The flexibility of Neonnex® Solid Surfaces extends to limitless edge profiles, drop down edges, and splash backs. Taking it beyond its remarkable inherent properties, the true value of Neonnex® Solid Surfaces can be realized in the hands of a skilled fabricator and the creative mind of a designer who can bring the ideas into reality.
The Neonnex® Solid Surfaces Solid Surface range consists of mainly 12 mm, 6 mm and 4 mm sheet material available in sizes of 760 mm & 930 mm width and length of 2440 mm & 3660 mm. Your fabricator can seamlessly bond the material to any size and shape as per your design requires. See the 'Product' page for more information regarding colour and sheet size availability.